Director Robert Zemeckis' latest film, Here, starring Tom Hanks and Robin Wright, uses AI-driven tool Metaphysic Live to de-age the actors.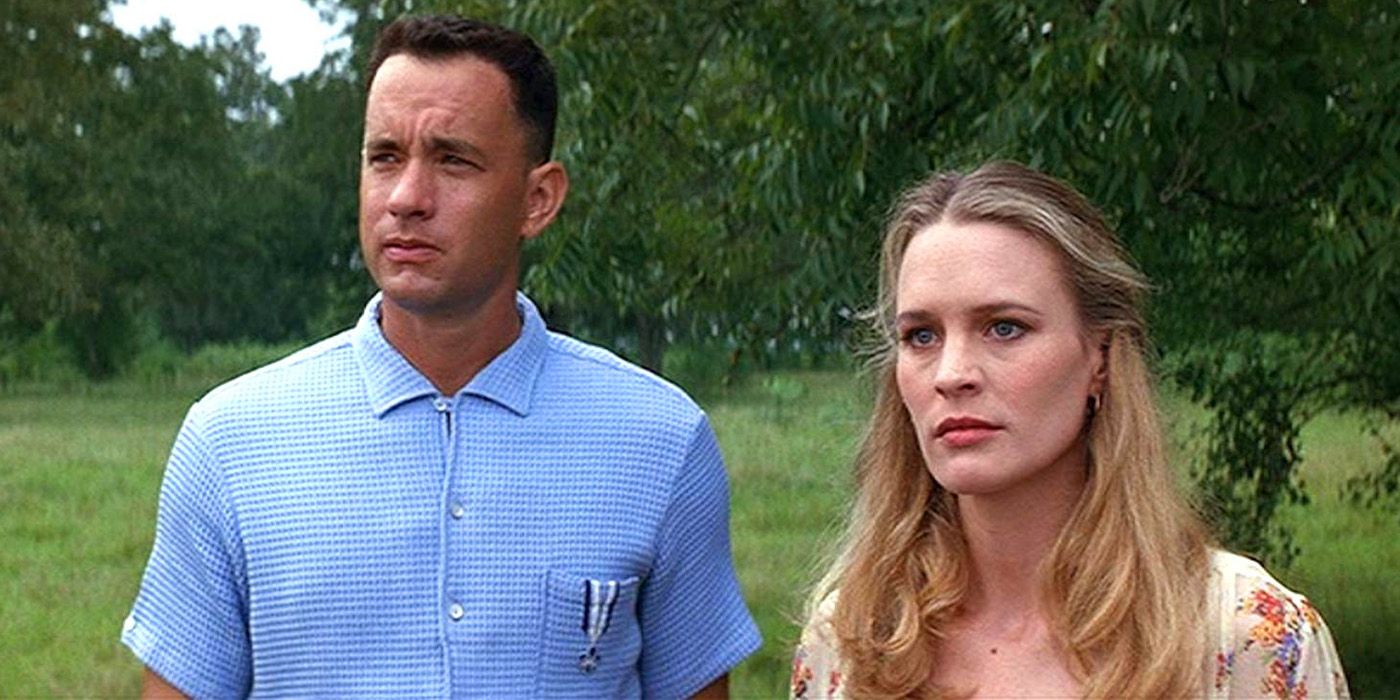 Robert Zemeckis' latest collaboration with star Tom Hanks will utilize deep fake AI technology.
Discussing his upcoming film Here with The Hollywood Reporter, the legendary director behind the Back to the Future trilogy and Forrest Gump spoke about his plan to "extensively" de-age stars Hanks and Robin Wright using a new AI-driven tool called Metaphysic Live. This breakthrough in cinematic VFX is the latest effort for Zemeckis, whose films have been known to feature groundbreaking cinematic technology since blending live-action and animation with 1988's Who Framed Roger Rabbit. "I've always been attracted to technology that helps me to tell a story," he said.
RELATED: Ryan Gosling Turns Into Nic Cage's Ghost Rider in Marvel Fan's Incredible Deepfake
Robert Zemeckis' Deepfake Film
"With Here, the film simply wouldn't work without our actors seamlessly transforming into younger versions of themselves," Zemeckis continued. "Metaphysic's AI tools do exactly that, in ways that were previously impossible. Having tested every flavor of face replacement and de-aging technology available today, Metaphysic are clearly the global leaders in feature-quality AI content and the perfect choice for this incredibly challenging, emotional film."
Owned and operated by Tom Graham, Metaphysic is the artificial intelligence company known for famous deepfakes featured on NBC's America's Got Talent and the TikTok account @DeepTomCruise. The technology of Metaphysic Live involves "high-resolution photorealistic faceswaps and de-aging effects on top of actors' performances live and in real-time without the need for further compositing or VFX work." The company has allied with CAA to provide its AI services to talents represented by the California-based talent agency.
RELATED: Incredible Spider-Man Fan Film Deepfake Brings Franco's Harry Osborn to the MCU
Indiana Jones 5 Gets Deepfaked
Deepfake technology has become the center of a growing trend in enhancing a wide variety of Hollywood blockbusters and television shows. In a prominent recent example of its utilization, Star Wars fans were blown away by a de-aged Luke Skywalker when he made his dramatic cameo in the Season 2 finale of The Mandalorian on Disney+. Additionally, the upcoming 1969-set Indiana Jones and the Dial of Destiny will feature scenes centered on a younger Indy set back in the 1940s played by Harrison Ford, where he will closely resemble his look from the 1980s-released first three films.
Based on Richard McGuire's graphic novel, Here stars Hanks and Wright — reuniting the onscreen romantic duo of Zemeckis' Forrest Gump — set in a single room, following the people who inhabit it over time. The film marks Zemeckis and Hanks' fifth collaboration which started with Gump in 1994, followed by Cast Away (2000), The Polar Express (2004) and Pinocchio (2022). With two Oscars under his belt and multiple projects in the works at age 66, Hanks has no plans to retire. "Rita and I talk about it all the time, which is there's only two reasons to go to work: It'll be good, or fun. And if it's neither one of those, I'll stay home until the cows come on," the actor said.
Here is set for release sometime in 2024.
Source: THR